OWS TECH manufactures two types of custom manually operated rotary pipe skimmers (RPS) to handle a wide variety of products and applications. All rotary pipe skimmers are fabricated using fiberglass (FRP) and PVC for their corrosion resistant properties and durability even in the harshest of environments.
OWS TECH's rotary pipe skimmers can be retrofitted into any structure that requires floating product removal (concrete, steel, above grade, flush with grade or below grade). Our custom rotary pipe skimmers are comprised of a manually rotated slotted pipe that has a fixed wall bracket and sealed end on one side and an open pipe connected to a fixed pipe via a compression coupling for rotating on the other side. A stainless steel handle is standard and allows for easy rotation of the RPS whenever oil skimming is required. When the RPS is rotated to the down position the skimmed product gravity flows through the slots and open end of the pipe to an internal or external oil storage tank until the (RPS) is returned to the upright position.
Sizing:
2"-12" Standard models
4"-12" Eccentric models
Benefits:
Cost Effective
Easy to Install
Constructed of FRP and PVC with S.S. Hardware
Corrosion Resistant
Low Maintenance Factor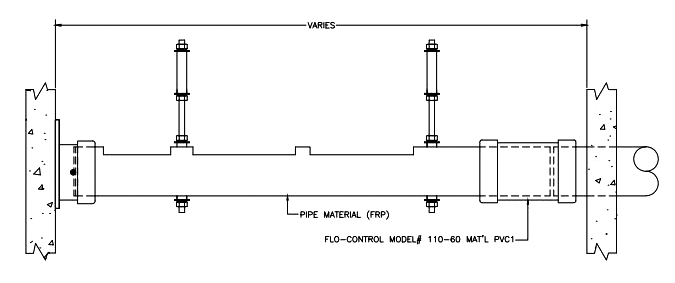 Call our experts today at 1-800-770-0099
for your specific application and quote.